Read more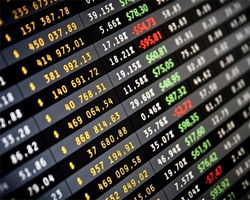 South Africa's private sector credit growth improved in November, monthly data from South African Reserve Bank showed Thursday.
Claims on the domestic private sector grew 3.38 percent on a yearly basis, faster than the 3.24 percent increase seen in October. Economists had forecast an annual growth of 3 percent.
The broad monetary aggregate M3 expanded 8.18 percent from the previous year, slower than the 9.83 percent increase seen in the prior month. The rate was forecast to rise to 9.65 percent.
Meanwhile, growth in the narrow measure, M1 accelerated to 20.08 percent from 18.3 percent in the previous month.