Read more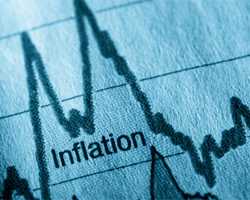 India's consumer price inflation slowed in June, defying expectations for further acceleration, preliminary data from the statistics ministry showed Monday.
The consumer price index rose 6.26 percent year-on-year following a 6.30 percent increase in May. Economists had forecast 6.58 percent inflation.
The consumer food price index climbed 5.15 percent annually following a 5.01 percent rise in the previous month.
Prices for food and beverages rose 5.58 percent annually. The clothing and footwear component of the CPI registered a 6.21 percent increase. Housing costs rose 3.75 percent. The fuel and light group registered a 12.68 percent rise.
Compared to the previous month, the CPI rose 0.56 percent in May and the food price index climbed 1.19 percent.