Read more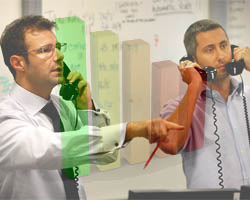 South Africa's manufacturing output increased in August, data from Statistics South Africa showed on Tuesday.
Manufacturing output gained 1.8 percent year-on-year in August, after a 4.8 percent rise in July. Economists had expected a 3.6 percent rise.
The largest positive contributions came from food and beverages, motor vehicles, parts and accessories and other transport equipment, basic iron and steel, non-ferrous metal products, metal products and machinery, wood and wood products, paper, publishing and printing, and furniture and 'other' manufacturing
On a month-on-month basis, manufacturing output increased 7.6 percent in August, after a 8.4 percent fall in the preceding month. Economists had expected a 3.0 percent fall.
During the three months ended in August, manufacturing output declined 6.3 percent, following a 5.8 percent drop in the preceding period.